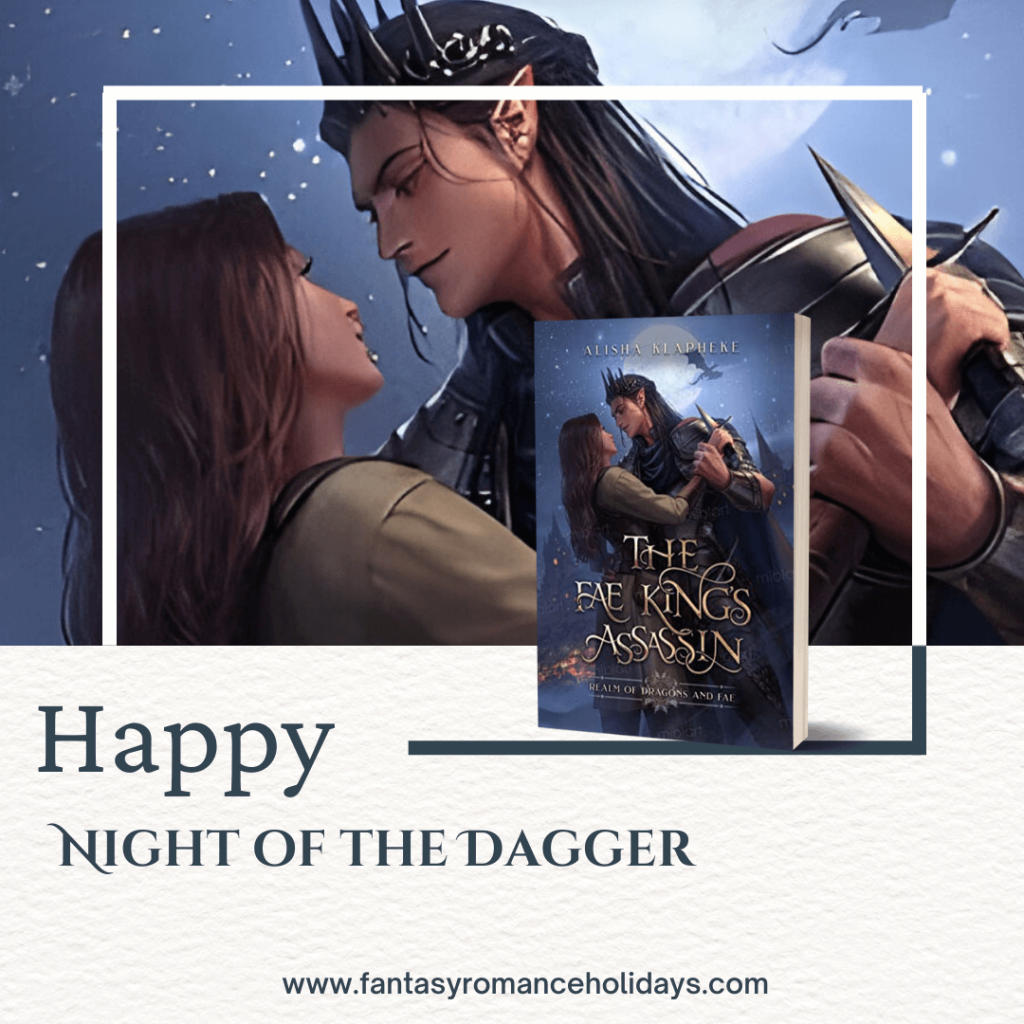 Welcome to the Night of the Dagger, inspired by Alisha Klapheke's The Fae King's Assassin.
Oh yes, the perfect holiday for assassins with dragon sidekicks and fae kings. Or those who love them if you aren't quite in that category yourself.
Yes, yes, this is the holiday for you if you love berserker assassins and cool fae kings and the bonds that tie their paths together.
In case you haven't read it yet, here's my review for The Fae King's Assassin. No spoilers, of course. There are some fun twists and secrets, but you'll have to read to find them yourself.
Are you ready? There are so many twists, turns, surprises, and revelations that await us!
This giveaway is such a treat as it includes a paperback copy of The Fae King's Assassin, plus a candle and a tin of tea! And there are even more giveaways in the Facebook group, Fantasy Romance Holidays & Celebrations.
If you haven't already, be sure to check out Alisha Klapheke, the author and creator of this story. You can find her on Facebook, Instagram, and TikTok as well!
So, a very happy Night of the Dagger to you. If you make many mistakes, may they always turn out as beautifully as they do in a gorgeous fantasy romance like this. Enjoy!