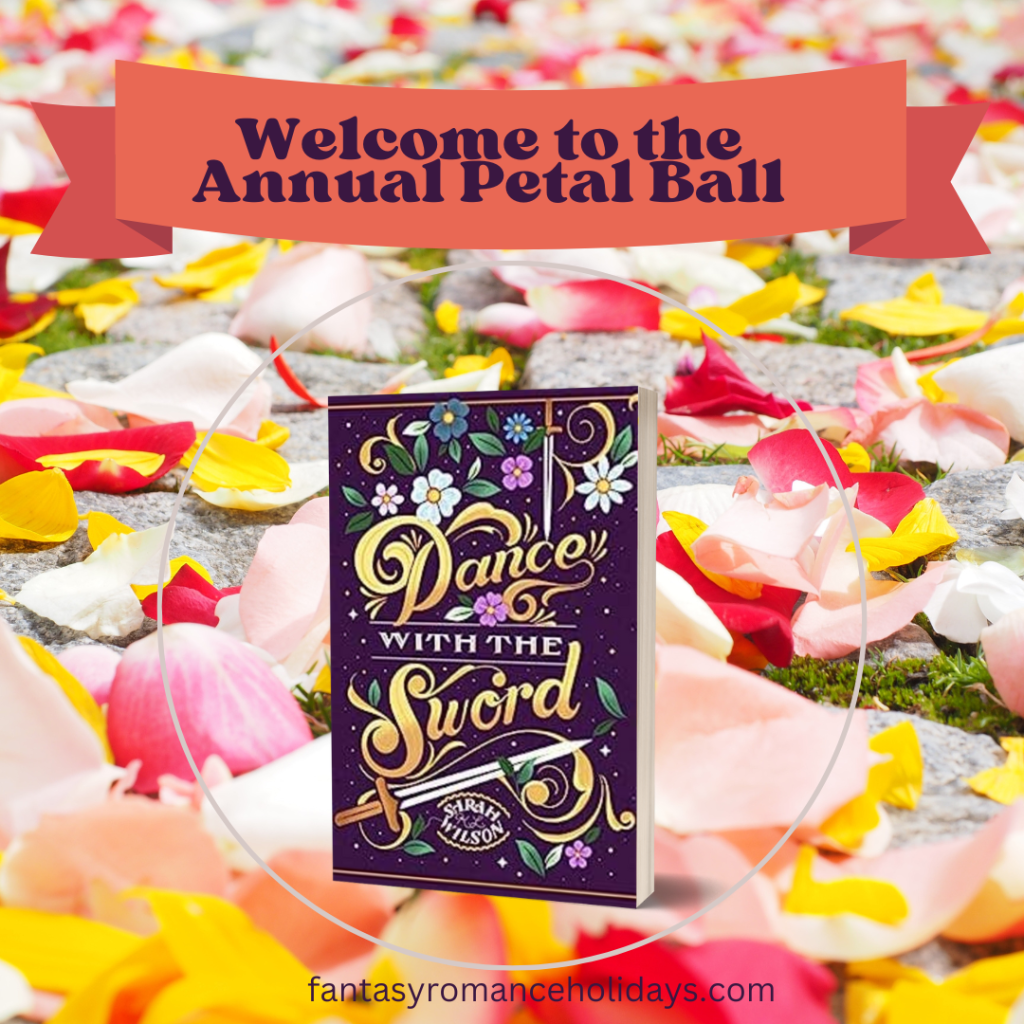 Welcome to the first human celebration of the Annual Petal Ball!
This is such a beautiful day(s) and perfect for the celebration. While it is the first time we humans are celebrating this, in truth, the fae have been celebrating this for a lot longer. This holiday of love, dances, riddles, fruit, and the mysterious but intriguing fae who make this so much fun. Even more importantly, this one is actually from an event in Sarah K. L. Wilson's Dance with the Sword, the second book in the Bluebeard's Secrets Series. (Book 1 is Fly with the Arrow.)
In case you haven't read either yet, here's my review for the first book with a little bit on Dance with the Sword as well to avoid spoilers.
Are you ready? There are all manner of riddles and strange occurrences to take into account. The fae are treacherous and beautiful, and they are never boring.
This giveaway is especially fun as it includes both Fly with the Arrow and Dance with the Sword in paperback form, plus a candle and a tin of tea! And there are even more giveaways in the Facebook group, Fantasy Romance Holidays & Celebrations.
If you haven't already, be sure to check out Sarah K. L. Wilson, the author and creator of this story. You can find her on Facebook, Instagram, and TikTok as well!
So, a very good annual Petal Ball to you. May you always make the right choices or at least ones that lead to a happy ending. Enjoy!