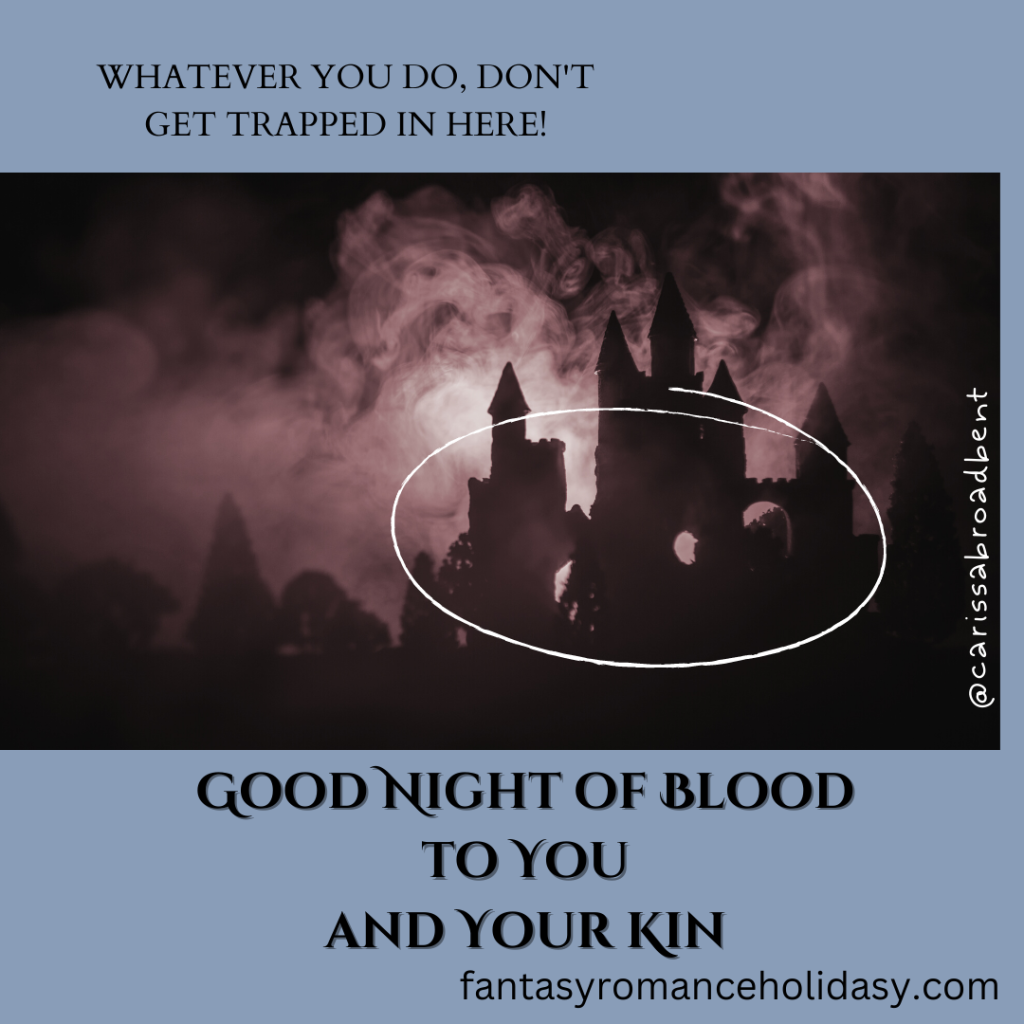 Here on February 25, 2023, we're kicking off a fantastically fun series of new holidays based on current fantasy romance novels. And it is quite appropriate that we start this event off with the Night of Blood, a fantasy romance holiday in which we celebrate the fact that we love living and do not want to go into the Kejari (unless we're absolutely incredible determined and well-trained like a certain human woman).
Where did this holiday come from you might ask? Well, it is inspired by Carissa Broadbent's spell-binding story, The Serpent and the Wings of Night, Book 1 of the Crowns of Nyaxia.
In case you haven't read it yet, you can find my quick non-spoiler review here.
My even briefer one: if you enjoy horror, fantasy, and romance, this is for you. If you want a fast-paced intense story that cuts you through the heart, this is for you. If you want a Castlevania-styled world where, at least where we're at, the vampires have pretty much won and a Hunger Games-styled battle to the death where a few vampires (and in this case a human woman) brawl to the death in the hopes of gaining one wish for Nyaxia, this is for you. If you want enemies-to-lovers, brooding bad boy with soft center, angry heroine who actually trained and prepared for all this, trusting your enemy/having to rely on your enemy, only one cave, one last night, overcoming trauma, touch starved character, mortal combat, and more, this is for you.
So, are you ready to celebrate this holiday?
There are all kinds of fun things planned. From delicious food to make to midnight wine to drink (alcoholic and non-alcoholic) to games scattered across social media and a whole group dedicated to celebrating fun fantasy romance holidays that don't require you to travel or decorate or do anything you don't want to do.
Be sure to check out the giveaway as well.
Also, if you haven't already, be sure to check out Carissa Broadbent, the inspiration for our gorgeous new holiday. She's all over the social webs too including Facebook, Instagram, and TikTok!
Good night to you, and good luck as we celebrate! (Don't let anything bite you unless you want to be bitten.)