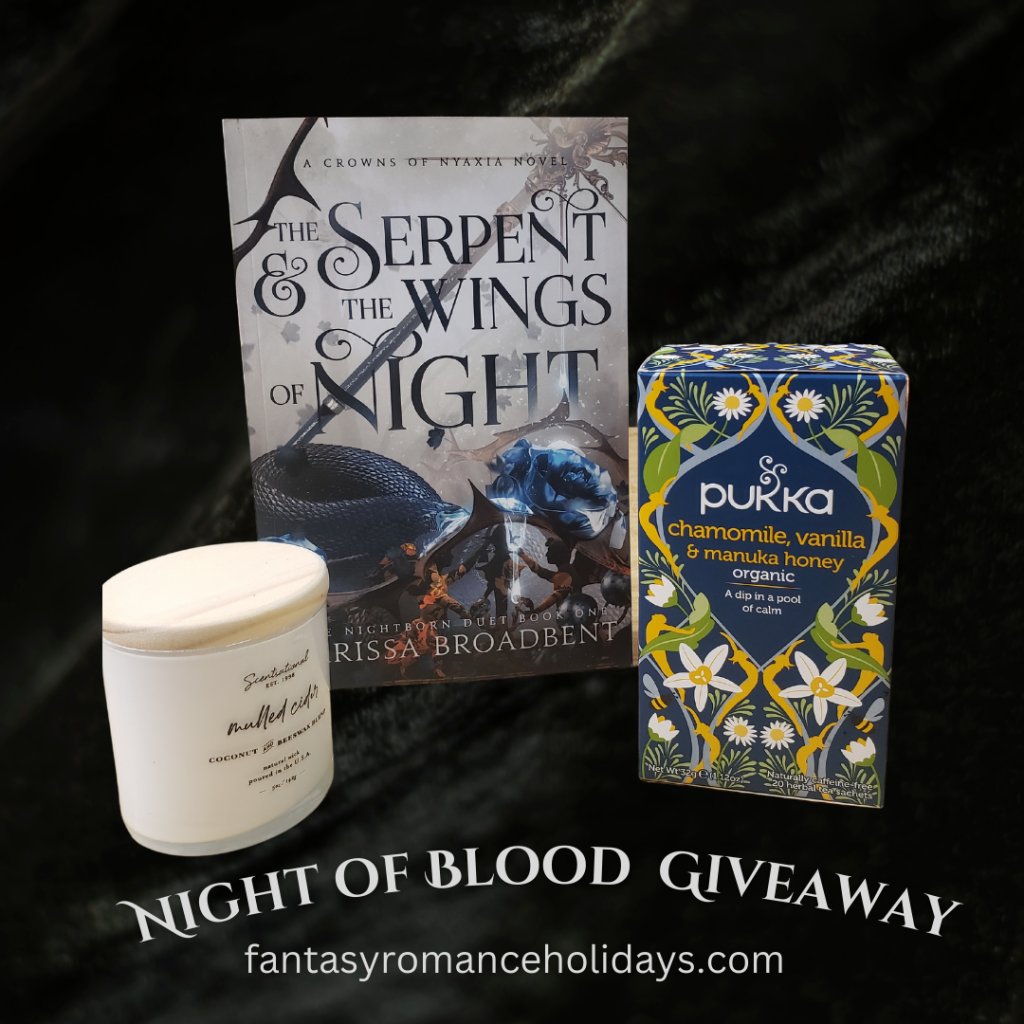 What better way to celebrate a new holiday than a gift? Or at least the chance to win a fun little gift pack!
Welcome to the first celebration of the Night of Blood, the first holiday in a series of exciting new holidays based on fantasy romance novels.
Inspired by Carissa Broadbent's The Serpent and the Wings of Night, today we are celebrating the terrifyingly disturbing vampires and the horrifically challenging death tournament that one bold precise human woman is determined to not only enter but win, no matter the cost. (Even as her heart gets put on the line.)
Join the excitement in our Facebook group as we kick off a series of games and giveaways across social media, each offering unique prizes and endless opportunities to win! But that's not all!
Enter this latest giveaway and you could win a paperback copy of the spellbinding novel, The Serpent and the Wings of Night.
But that's not all!
The lucky winner will also receive a luxurious mulled cider coconut candle and a box of Pukka chamomile, vanilla, & manuka honey tea. Perfect for setting the mood while you embark on a journey filled with sexy vampires, death-defying maneuvers, horrifying odds, and unrequited love.
Please note, as this is a physical prize, we can only ship within the US. However, we have plenty of other exciting prizes that are open to anyone, regardless of where you are in the world. So, what are you waiting for? Click here to join in on the fun and learn more about our thrilling games and giveaways!
Click here to find out more about this fun new holiday!