It all started with my mother. It is her habit to speak kindly and gently to everyone, even though she is excruciatingly shy. Talking to strangers used to send her into panics though now she manages it better. But that terror, despite it being a powerful force, has never stopped her from being compassionate.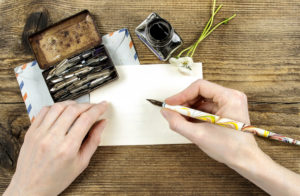 The other thing it has not stopped her from doing is sharing encouragement with people. Sometimes it is with handwritten notes. Other times, it is just the spoken word. And always the truth. She has the ability to see beauty in practically everything and to find even the smallest germs of goodness and praise them. Most don't realize what strength it takes for her to do this. Some call her naive or a Pollyanna. But she is always sincere. There is life in her words, and it seeps into the soul.
But that doesn't mean that everyone receives her kindly. While this has happened on more than one occasion, I remember one incident quite vividly.
There was a church event of some sort around Easter. Perhaps the Mother Daughter Banquet. After the event, I saw my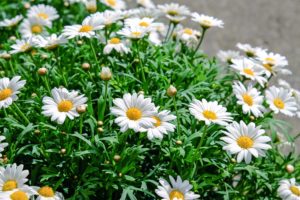 mother step up to the speaker. She thanked the woman for sharing and told her what a beautiful job she had done and precisely how it had affected her and what a gift it was. The woman's eyes welled up with tears, and she thanked my mother.
As I stood there watching, it seemed to me that all my mother had done was notice little things that the speaker had woven into her speech and shared how it had affected her. It wasn't much, yet it made such a difference. And then my mother gave the speaker's hands a quick squeeze.
Other women stood nearby. As soon as my mother and the speaker were out of earshot, they just shook their heads. Some of them laughed into their hands. And then they started making fun of my mother. Because of what she had said. Because of how she said it. Because obviously she had only said it to get attention. Because she was such a silly foolish woman. On and on they went.
What they didn't know was that I had heard every word they said as I stood around the corner of the painted concrete wall. And just as my mother's words strengthened the speaker's spirit, these women's words poisoned mine. To see how they mocked my mother who had done nothing but speak tenderly to another human being and encourage her on her path was devastating.
I didn't tell her what they said. That would have only furthered their cruelty. But some small part of me hated those women.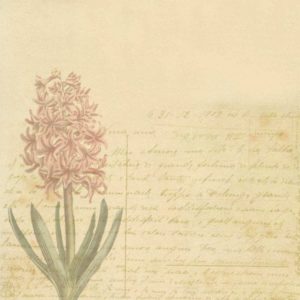 Yet it turned out that these women had not responded atypically. Again and again, I have heard people speak words of kindness and then others stab them for it, almost always suggesting that there is another agenda or that the person is false or foolishly naïve or silly in some way. As if the mere fact that one is kind is proof of weakness.
These people dragged her down in their discussion, nitpicking her words and the way that she said them along with her accent and her mannerisms. It was beyond despicable.
I even lost a friend over it when I was in college. This friend was an artist who came from a very tragic home. She poured her emotions into her art in vivid watercolors and oil paintings as well as charcoal sketches.
When my mother visited, she looked at this friend's artwork and said, "you are such a preciously gifted woman. Don't ever forget that." She continued on, pointing out the things that my friend had done well. When my friend mentioned something from her past and some of the horrible things people had said to her, my mother said, "Don't believe them. You are a lovely woman, and I mean that sincerely. Please don't ever doubt your value."
When my mother left, my friend then looked at me, rolled her eyes, and said, "Your mom is so fake. Can you believe she'd say something like that? What a c***" She then proceeded to mimic my mother in an even more offensive manner.
(It should not be surprising that this friend and I parted ways permanently within minutes of that conversation.)
As before, I did not mention this to my mother, not wanting to burden her with these odd displays of cruelty and mockery. Of course, as it turned out, she was aware of far more than I knew. Apparently the bullying was something she had endured all her life with many believing her to be false, stupid, naïve, or just too much of a Pollyanna. She knew that speaking kindly and offering generosity often led to people assuming the worst in some form or another. Yet she never let that stop her because she knew that what she did made a difference to those who received it, and she could not control how it was perceived. It was hard, she admitted when I asked her about it. But she wasn't going to let cruel or misguided people change her. So she carried on in her own shy and gentle way, serving the Lord and ministering to all He put in her path.
Apparently there is a certain measure of kindness which the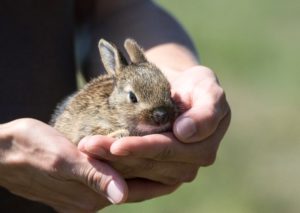 world expects from people (and for the record, it's precious small). Display that and nothing more, and you will pass by without much scrutiny. Indeed, you may even be rewarded with assertions that you are, in fact, a good person. But show too much, and the world may grow suspicious. Do it consistently, and you make yourself a target with some.
It may not even be the majority. As I think back on it, those who did respond harshly or cruelly were far fewer than those who were genuinely touched. It just felt so much larger at the time. And there will always be those who just live to put others down for their own enjoyment and self-validation.
But it has taken me so long to extract that poison splinter. And there have been far too many times when I am ashamed to say that I have stowed away my words and locked them up for fear of being thought insincere or naïve or some other silly thing.
It wasn't until recently that I realized something very
important and actually knew it in my heart. When those people spoke, they were not reflecting what my mother had done nor any true reality of what was within her soul. Instead, they shone light on what was inside themselves and reflected it out for all to see.
Not one of them could point to anything my mother had done to make them believe she was false or that she didn't mean what she had said. Their words were merely said in a moment, perhaps because her kindness made them feel guilty. Perhaps because tearing down someone made them feel good. Perhaps because they just wanted to laugh at someone's expense.
So often the charge to act without care to what others think is used in reference to bold or frightening tasks or even things that just seem rather impractical or out of the ordinary like wearing dragon wings out at the park while you sketch your imaginings. In church, it often includes sharing the Gospel or letting it be known that you believe in Jesus in a public setting. In high school, it generally involves not taking drugs and standing against those who offer them. This charge takes many shapes and forms, but it is often something portrayed as being quite large and rather frightening.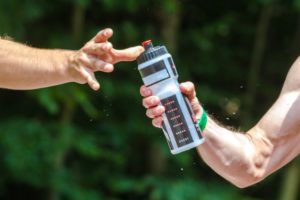 But this charge does extend to encouraging people, including strangers and acquaintances. It takes courage to be kind and believe the best. To reach out and brush the hand of another and say, "It's all right. You've got this. Now keep going. You did that so well."
Over the years, I have become bolder with my words and more confident in the sharing even when I have received my own share of mocking responses in return. My mother's example is a fine one, and her consistency and tenderness is something I admire. She epitomizes that lifestyle of grace and compassion that I so often struggle to live out.
This world is cruel. Whether one is a tall poppy or a low lying moss, it seems that something or someone always wants to cut you down and grind you up. If you can speak kindness and life into another, then you should because I can guarantee that many others, sometimes even their own minds, will be telling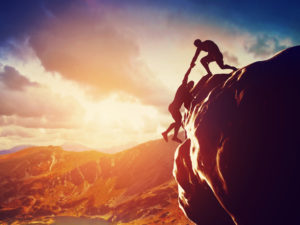 them the opposite.
So speak, share, and love. Encourage and build people up. Don't let the fear of mockery or derision keep you from sharing words of kindness and encouragement.
Indeed this world could use a lot more bold kindness and many more sincere but gentle words.