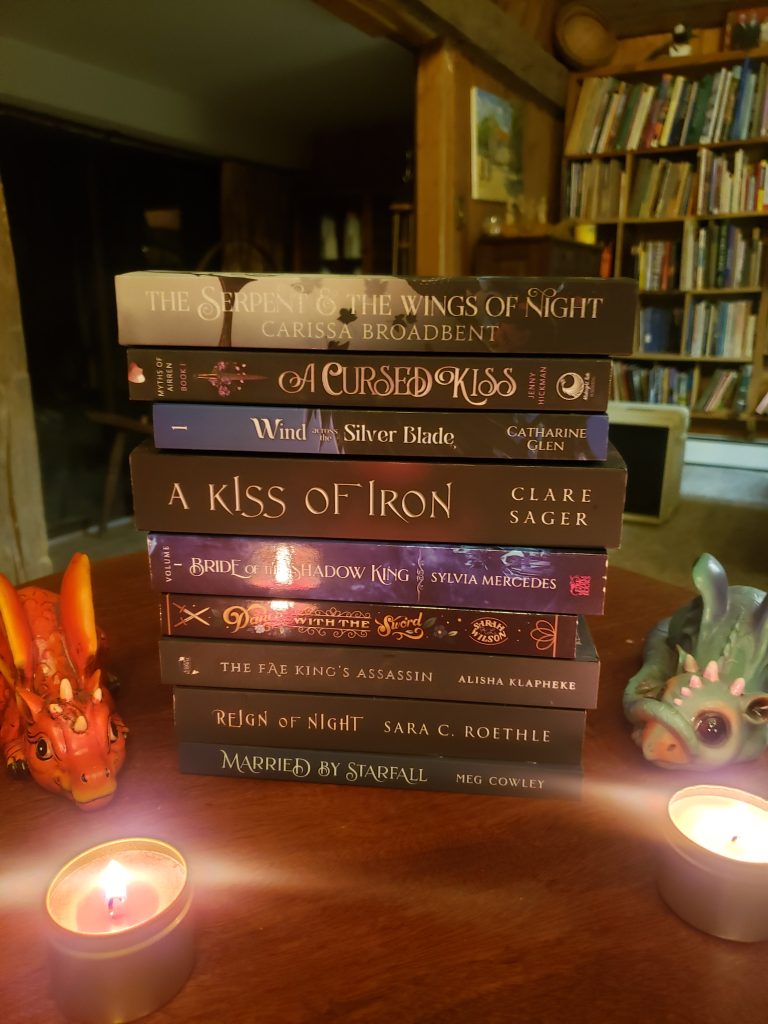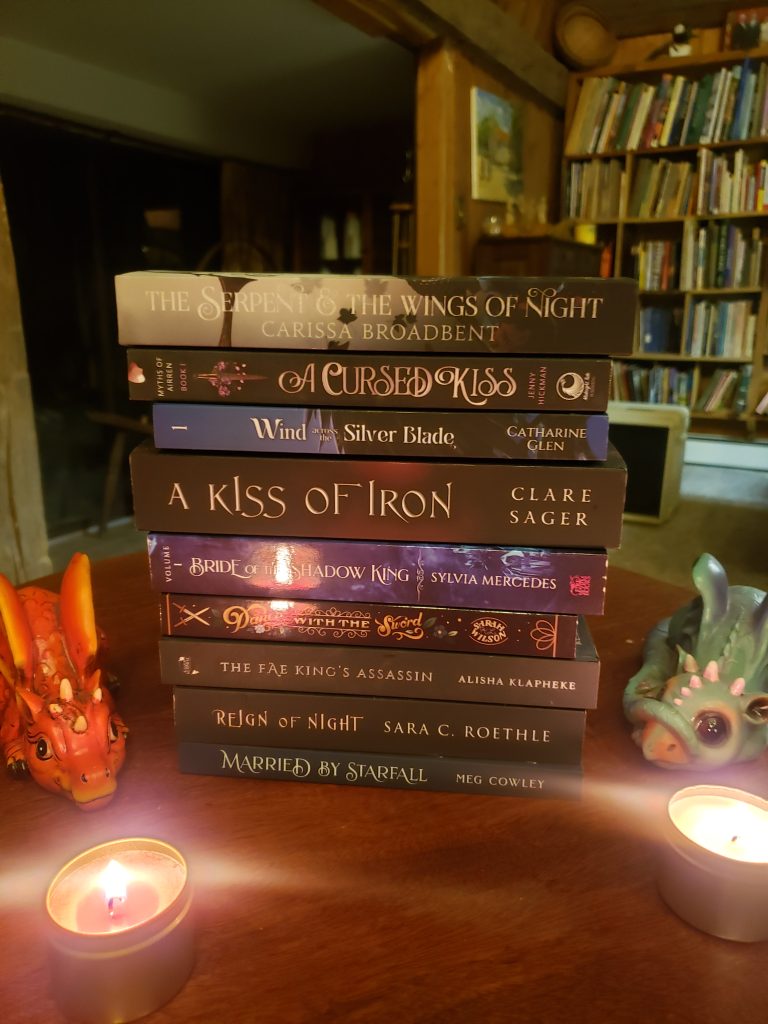 Are you ready to add some delightful fantasy romance to your year along with a fun new way to engage with these great stories?
Look no further than The Fantasy Romance Holiday Calendar 2023!
This free, downloadable calendar is a journey into the worlds of ten indie fantasy romance authors. Starting in February, each month, we'll be celebrating a new holiday based on one of these amazing authors, including with fun, themed recipes, holiday details, and additional surprises to transport you into their fantasy worlds.
The Fantasy Romance Holiday Calendar 2023 is the perfect way to discover new fantasy romance authors and stories.
And at the end of the year, a downloadable booklet will be available with all the compiled recipes, games, traditions, and greetings, making it easy to keep all the enchanting recipes, details, and book information in one place.
So grab your sword or staff, whet your appetite, and download your calendar. Let's embark on an epic adventure to celebrate the magic of the holiday season!
While you can get a sneak peek of what all is coming up, check back on this page each month and keep an eye out on social media for games, recipes, and more. You can also join the official Holiday and Celebrations Party Group where all of this content as well as giveaways and other fun surprises will be posted.
You can download the calendar as a pdf below.
Author Line-up
So what incredible delights await you? Well, I'm glad you asked. Let's start with the list of authors involved. (If you want to seel the books that will be serving as the inspiration for each holiday, well, you'll need to download the calendar!)
March 31, 2023: Tadhg's Birthday
Our March offering among the host of new holidays is a festive one, drawn from the work of Jenny Hickman in her Myths of Airren Series. Fae, pooka, curses, kisses, enchantments, witches, banter, and wine, anyone?
And in the meantime, grab a copy of A Cursed Heart yourself and have a read.
Living on an island plagued by magic and mythical monsters isn't a fairy tale… it's a nightmare.
After Keelynn witnesses her sister's murder at the hands of the legendary Gancanagh, an immortal creature who seduces women and kills them with a cursed kiss, she realizes there's nothing she wouldn't do to get her back. With the help of a vengeful witch, she's given everything she needs to resurrect the person she loves most.
But first, she must slay the Gancanagh.
Tadhg, a devilishly handsome half-fae who has no patience for high society—or propriety—would rather spend his time in the company of loose women and dark creatures than help a human kill one of his own.
That is until Keelynn makes him an offer he can't refuse.
Together, they embark on a cross-country curse-breaking mission that promises life but ends in death.
A Cursed Kiss is the first book in the Myths of Airren series, a new adult fantasy romance with morally gray fae and fated mates.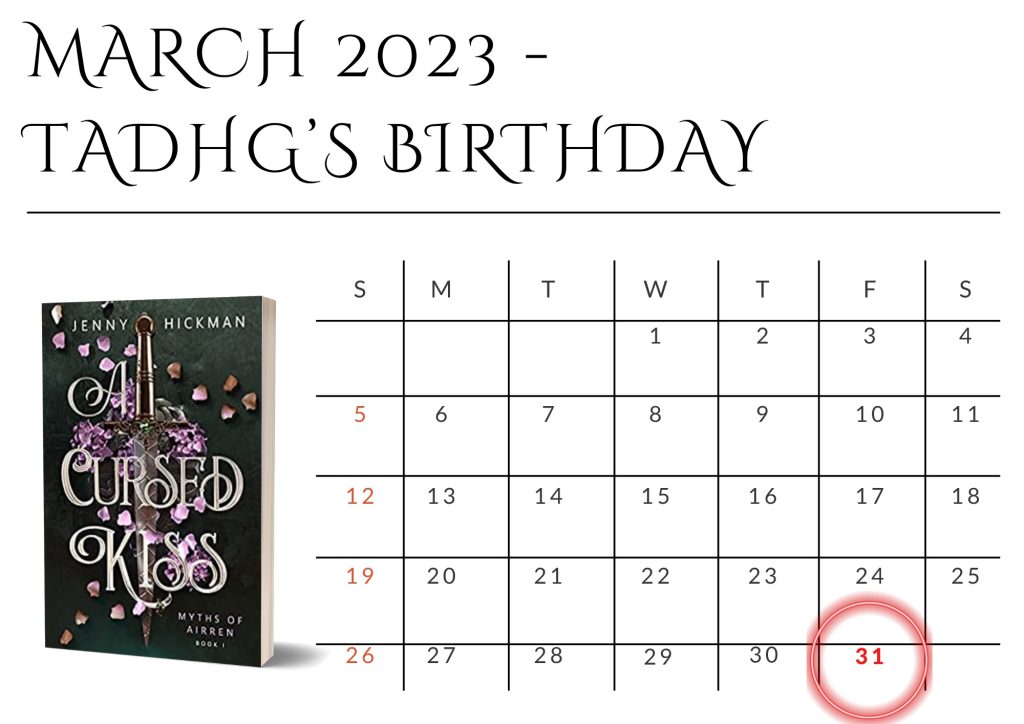 Recipes to Celebrate Tadhg's Birthday
The menu is pending and right now we're in development to see what beverages (aside from whiskey and wine) would be fitting for this particular celebration. But here's a sampler of what may be coming!
Savory Lamb Stew (Delicious Whether Eaten Outdoors or In Close Quarters)
Soda Bread (Quick Easy and Oh So Good With Stew)
Spiced Pear Tarts (Guaranteed to Taste Better Than They Look)
Tasty Shortbread That May Or May Not Be Poisoned (If I Say It's Poisoned, I Can Eat It All)
Tadhg's Birth Celebration Giveaway
There are games running over in our Facebook group from now until the end of the year with lots of different prizes and opportunities. And on March 31, there will be more games and fun scattered across the interwebs.
But if you're looking for a paperback copy of A Cursed Heart, well, look at this! There's a giveaway that includes one as well as a lavender lemonade candle and a box of Pukka tea.
Because this is a physical prize, I can only ship this within the US. But we're going to have some other prizes that will be open to anyone, no matter where you are in the world.
Click here to find out more! (Giveaway will not be live until after 3 PM EST March 16).