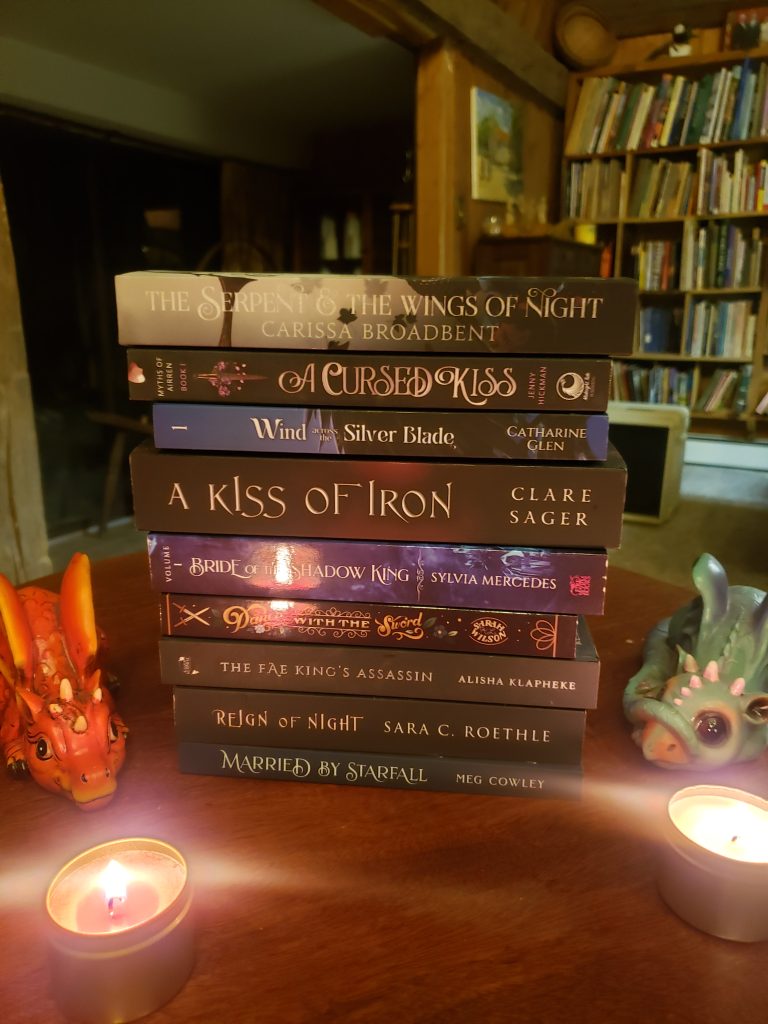 Are you ready to add some delightful fantasy romance to your year along with a fun new way to engage with these great stories?
Look no further than The Fantasy Romance Holiday Calendar 2023!
This free, downloadable calendar is a journey into the worlds of ten indie fantasy romance authors. Starting in February, each month, we'll be celebrating a new holiday based on one of these amazing authors, including with fun, themed recipes, holiday details, and additional surprises to transport you into their fantasy worlds.
The Fantasy Romance Holiday Calendar 2023 is the perfect way to discover new fantasy romance authors and stories.
And at the end of the year, a downloadable booklet will be available with all the compiled recipes, games, traditions, and greetings, making it easy to keep all the enchanting recipes, details, and book information in one place.
So grab your sword or staff, whet your appetite, and download your calendar. Let's embark on an epic adventure to celebrate the magic of the holiday season!
While you can get a sneak peek of what all is coming up, check back on this page each month and keep an eye out on social media for games, recipes, and more. You can also join the official Holiday and Celebrations Party Group where all of this content as well as giveaways and other fun surprises will be posted.
You can download the calendar as a pdf below.
Author Line-up
So what incredible delights await you? Well, I'm glad you asked. Let's start with the list of authors involved. (If you want to seel the books that will be serving as the inspiration for each holiday, well, you'll need to download the calendar!)
May 28, 2023: Annual Petal Ball
Our July offering is a clever, mysterious, and passionate event directly inspired by Sarah K.L. Wilson's Bluebeard's Secrets. Are you in the mood for cunning fae, clever heroines, strange worlds, intriguing riddles, and petally balls?
Then you are in the right place indeed!
Grab a copy of Dance with the Sword (and Fly with the Arrow) and have a read. Check out the blurb below:
Fly with the Arrow
He's been stealing brides for centuries and now he's stolen her.
Izolda is as chilly and practical as her icy homeland. The prospect of an arranged marriage to a much older man doesn't worry her. But when a stranger arrives, kills her would-be husband and claims her as his bride instead, citing a law she's never heard of, she is left with a tangled problem on her hands.
On the one hand, her king wishes for her to become a spy for her homeland.
On the other hand, her new husband needs her as his pawn in a dangerous all-consuming fairyland game that might determine the fate of her nation more than a king ever could.
To make matters worse, her husband does not hide his former brides from her — or his intention that her fate will be the same as theirs. But his surprising kindness, hidden depths, and hinted plans might just persuade her to join him despite that.
Choosing wrong will mean the desolation of everyone she loves, for failure in this world will mean ruination in the other. And trusting the wrong people here, may well sink nations there.
Worse yet, her heart seems to be falling very quickly in love with the worst possible choice of man — her husband.
The stakes couldn't be higher and Izolda couldn't be more torn.
With a crafty husband, a severed-head best friend who gives surprisingly good advice, and the common sense her mother gave her, Izolda must choose well. Can she win at a game a thousand years in the making?
Dance with the Sword
A GRIM BETRAYAL. A DYING KING. A HUSBAND WHO WON'T LET HER GO.
With the heart of the Wittenhame still ringing from Izolda's actions and her new husband shocked at her betrayal, the future seems very grim indeed.
If Izolda had been asked if she wanted to be rescued from her would-be bridegroom and returned to her home and family, she would have eagerly agreed to go, but now that she is back in the mortal world, she is quickly discovering that home, family and even the inclinations of her own heart are not what she expected.
Worse yet, Izolda has unwittingly become a pawn in a deadly dance between two Wittenbrand, snatched from the claws of one of them only to be stolen back by the other.
With her bodiless friend Grosbeak along for the ride and the great game of crowns and thrones still being played out across the nations, will Izolda's endless common sense still be enough to rescue her from disaster? Or will she fall prey to the terrible ambitions of her enemies?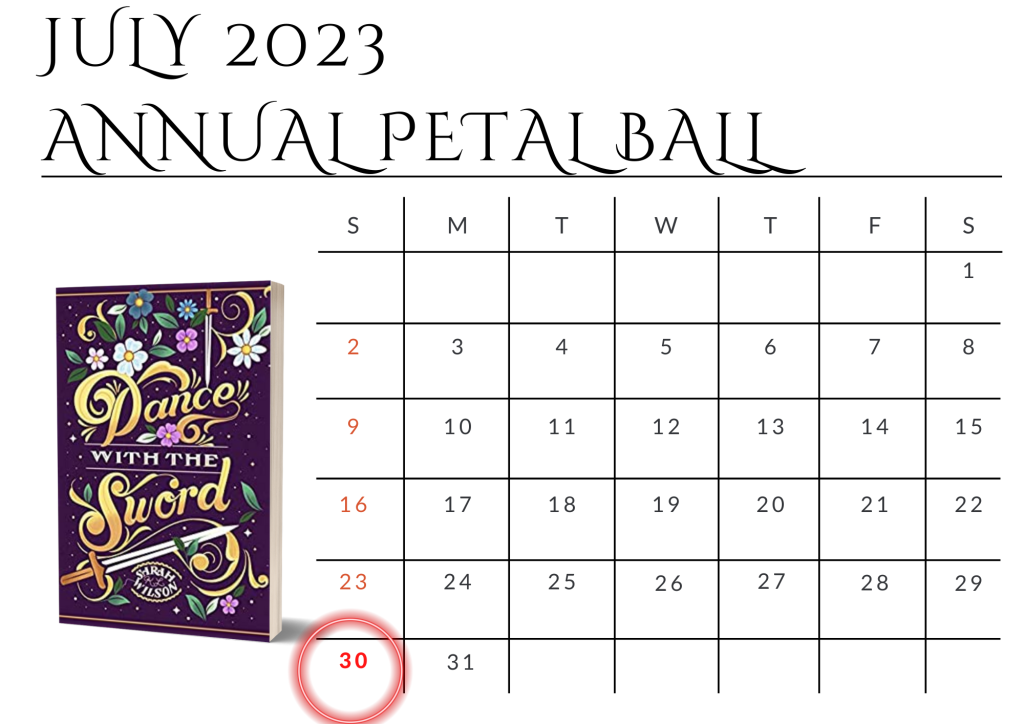 Recipes to Celebrate the Annual Petal Ball
This menu includes dishes for a delicious feast (heavy on the baked goods), and you can find it here!
Fae Fruit Salad (Is Calling It Magically Delicious Too Corny?)
Roast Herbed Chicken with Sage, Lemon, and Pepper
Honeyed Carrots (Better Than Honeyed Words)
Parsnips with Mint (Because My Mint Sauce Is Not Nearly As Good as Fresh Mint)
Faebulous Pound Cake with Fresh Fruit
The Annual Petal Ball Giveaway
There are games running over in our Facebook group from now until the end of the year with lots of different prizes and opportunities. And on July 30, there will be more games and fun scattered across the interwebs.
But if you're looking for a paperback copy of both Fly with the Arrow and Dance with the Sword, well, look at this! There's a giveaway that includes one as well as a candle and tea.
Because this is a physical prize, I can only ship this within the US. But we're going to have some other prizes that will be open to anyone, no matter where you are in the world.
Click here to find out more!