The Things I Love Most About Serialized Fiction
Serialized fiction has been around for quite awhile. It was exceptionally popular during the Victorian era, and it is becoming increasingly popular now. People don't have as much time for leisure reading as they once did, but that doesn't mean they don't have time for stories. While books like the Mysteries of Udolpho reveled in long drawn out descriptions, modern readers want their storytellers to get to the point. Even those who enjoy
immersive worlds such as Lord of the Rings, Game of Thrones, The Shannara Chronicles, and so on still need stories that can fit into their day. And the time spent on reading is no longer a long leisurely afternoon (though honestly I still look forward to those), but rather 10 – 15 minute intervals scattered throughout the day.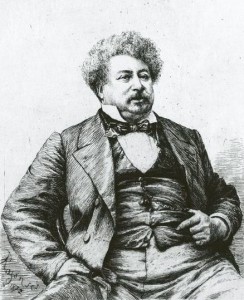 Serial fiction allegedly began in the west during the 1600s in response to the Stamp Act. To save on the tax and cost, writers and publishers started selling smaller sections of stories. And serials became even more popular during the Victorian era with renowned authors such as Charles Dickens, Mark Twain, Alexandre Dumas, Gustave Flaubert, Leo Tolstoy, Sir Arthur Conan Doyle, and Harriet Beecher Stowe. For Dickens and Dumas, most of their livelihood was based on these serials.
When I read many of these stories, I had no idea that they were serials to begin with. After all, I had the final copies. One thing that they share though are flowing narratives and often large casts as well as multiple story lines. But there are a few other things that stand out from serialized fiction that I love just as much.
Serials Offer Opportunities for More Surprises
In this case, I'm starting with the biggest reason I love serials: they are more surprising. The traditional novel is often structured with three acts and set to fulfill certain expectations and beats, similar to the traditional movie. That can, unfortunately, lead to a certain level of predictability. Stories that follow this must hit certain beats, and once you have read more than a few, you know what's coming unless the author leaps off the beaten path. For instance, in most chick flicks, you know that there will be a misunderstanding, and if the misunderstanding happens around the 2/3 mark, it's fairly likely that the couple will be back together. Similarly, if a villain is unmasked too early in a movie or book and other factors are present, you can bet that it's a red herring and the real baddie has yet to be revealed.
But with serials, it's harder to do because you don't know how long the series is going to go or what all it will cover. The covering of the beats may or may not happen. A serial is placed in the main genre that fits it, but the narrative itself will continue to grow and adapt along with the characters, and that may change. As such, you can always guess what you think will happen, but it isn't quite so easy.
Serials Change the Reading Experience
Confession time. I'm a speed reader, and I retain what I read. I read Game of Thrones in a day. On the one hand, this is great because it means I get to read more books. But on the other, it is quite saddening because I get through the book so quickly I can't savor the experience. (And please don't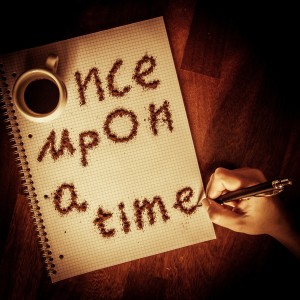 suggest that I slow down. I'm afraid I've tried that, and that doesn't work.) It's just a part of me that I have accepted.
But serials do change that up a bit. See, with a serial, I do not have the whole book in front of me. Instead, I have to wait as it is released chapter by chapter. It whets my excitement for the story, and it forces me to continue to come back, wondering what is going to happen and concocting exciting new theories. It only takes me a couple minutes to read most of the modern serial chapters, so I can fit it in at various points throughout the day whether I'm waiting for a representative to take me off hold or a client to show up for his legal consultation. And though it takes only minutes to read, a good serial segment keeps my mind engaged for quite some time.
Serials Are Great Rewards
Maybe it's just my because I'm a bit cantankerous, but I do need rewards to keep at my highest productivity levels. Having something to look forward to makes it so much easier to deal with a trying client or push through a rough day. And let me tell you, when you have found a great serial, opening up that new chapter is the perfect reward.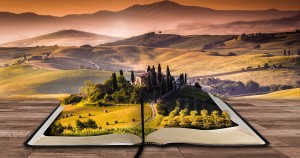 My favorite way to enjoy this reward is curled up in the corner of the couch or in the back corner of a room. (It's very important to have walls to your
back and sides so that people can't sneak up on you while you're engrossed in that fictional world.) Sometimes I brew myself a cup of peppermint tea and other times I just kick off my shoes and start reading.
And while it's true that you can do this with a traditional book that requires a bit of will power that I don't have. If I have the whole book in front of me, I will probably binge on as many chapters as I can cram in.  And it's also quite likely that dinner will be whatever I can whip up or is left in the fridge.
A New Player Has Arrived in Serial Storytelling
There are already some great platforms out there for serial storytelling. One of my favorites is Wattpad, which has been the home to some of my best writing friendships. And now there's a new one called Radish.
Radish is similar to Wattpad in that it offers serialized stories through an app, but it also allows readers to purchase stories through the app and read chapters early. In some cases, the stories are even exclusive to Radish. And I am writing some of those stories! (I'll tell you about the serials I'm doing and what you can expect in another post, and you can sign up for updates about my work on Radish here: radishfiction.com/?a=JMButler.)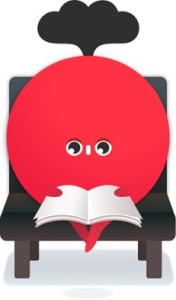 The app is brand new, and it just rolled out into the iOS market first. Now if you can't find it, you may have to look under the iPhone only option in the app store. You can use it on an iPad and so forth, but it seems to only be showing up under that category. You can go here to check it out.
I'm so excited to see this project take off, and I know that the folks at Radish have been working hard. You can view their landing page as well to see some of what they are offering. While most of the stories on there are romance, I promise that it's not only romance. There are great non romantic stories on there as well ranging from fantasies to mysteries to horror stories.
As time passes, I look forward to seeing the Radish Team further develop this, including additional rollouts to the Android platform and web app as well as commenting and interaction features. And I am even more excited because I get to read some wonderful new serials. Just in time too because it's tax season, and lawyer life gets a lot more stressful right about now.