So September 19 was quite a busy day. In addition to having some legal work that needed to be tended, I also had the privilege of participating in the First Annual Story Fair. This event was a joint project, created by Rebecca Sky, Malice Authors, Dilyana Kyoseva, and the Wattpad4. This kind of project takes a lot of hard work, so a very hearty thanks to everyone involved.
I was actually able to be involved multiple times, and the fair was what most fairs are: chaos and chatter with plenty of tasty options. Here are some of the highlights for me.
Fun Treasures I Came Away With
While I got to feature one of my own stories (a couple if you count the WPC2014 booth), I wanted to keep my eyes open for new authors whose stories I wanted to read. Qualifications: any author who wasn't a fellow member of the WPC2014, lol. While there was a lot of competition, I narrowed it down to these authors of whom I had never heard: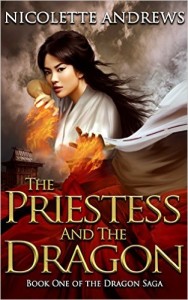 The Priestess and the Dragon by Nicolette Andrews. This is to be released on Amazon October 17. Check it out here. If all goes well, I'm planning to read and review this book quite soon.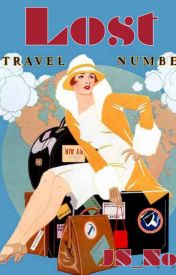 Lost By J.S. Nox. This is a short story of travels available for free on Wattpad. Quite looking forward to reading this.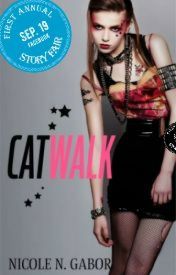 Catwalk by Nicole N. Gabor. While the farthest from my usual reading style, I love pushing myself to things, and this one fits the bill. It's available for free on Wattpad.
The Honorary Fourth Treasure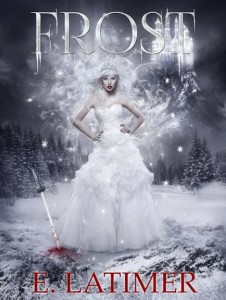 Now, I am adding a fourth, but it doesn't seem entirely honest: Frost by E. Latimer. And it's not because it isn't a stunning book (because it is) or that the cover isn't gripping (because it is).
It's because I actually already planned to read this book, and I have already bought a copy (yet another upcoming entry to review!). But I do want to give Frost a shoutout.
It involves Norse mythology; and Latimer understands the agony of writing about mythology, making it your own and customizing it, and people assuming you're trying to rip off Marvel (I have actually had some readers argue with me that Stan Lee created Thor and Loki.
So while the fair made me more intrigued about Frost, it didn't convince me to read it anymore than E. Latimer's launch, blurb, and spiel. But that's more because you can't convince someone who is already convinced. You can pick your copy up here if you like.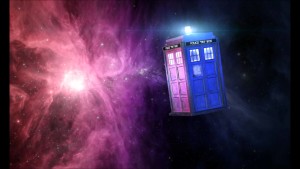 The Corner Booth
Nat, the amazing host of The Corner Booth, decided to host an impromptu episode of The Corner Booth, and I had the privilege of participating in it. It's been incredible to see how The Corner Booth has grown over these past couple months. I started off watching it, but then I had to stop because small groups met at that time, and I had a house full of hungry teenagers. I also ran into problems with watching the videos (nothing on their end; it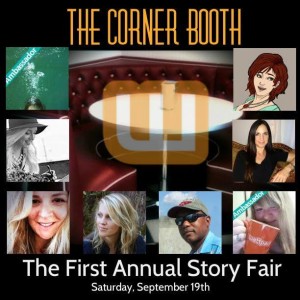 was an outdated driver). So I went from watching the first couple episodes to watching the last ones, and wow, I liked it before, and I love it even more now.
Personally, I was quite nervous doing it. Just as I was on Episode [#]. But that's part of the reason I do it, and what makes me even more grateful that Nat has allowed me to participate. He has always been so kind and encouraging, and he pours his heart into that program just as he does with his own story (Chlorine Halos: if you haven't checked it out yet, try it now). It's one of the most fun online writing programs I've ever participated in or listened to.
He gave some previews for what's coming up on The Corner Booth. There's going to be poetry coming up next time around, which I can't wait to see. And as always, Nat sounds like he's going to be pushing everyone to excel and become stronger. So make sure that you subscribe.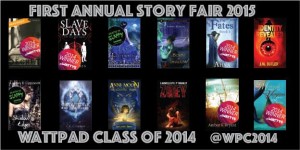 WPC2014
And then, at two different times, the WPC2014 members and I gathered together to host a booth. It was chaotic and fun, and the responses were great. The best part of it was seeing how well we actually worked together as a team. Generally speaking, I'm not fond of working with teams. But I found with this that there's such a thing as a good team, and that's what those who were able to make it accomplished.
One of our most popular attractions turned out to be this little game. So if you haven't played yet or you just want to let me know what you are, feel free to comment.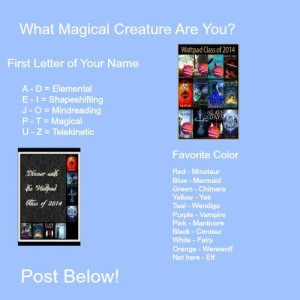 We took advantage of this time to make several announcements. Here's what you'll want to know:
Weekly Twitter Chats with WPC2014 starting on October 13 at 8 pm (follow @amberkbryant for more details)
A Quarterly Wattpad Profile Makeover Contest (details announced on Twitter and on our Wattpad profile October 13 at 8 pm)
We offered some great prizes. In fact, you can still sign up for this if you want. It's open until Wednesday at midnight here! (And make sure you pick up Sarah Benson's fantastic case study on Wattpad. It's to the right on that page.)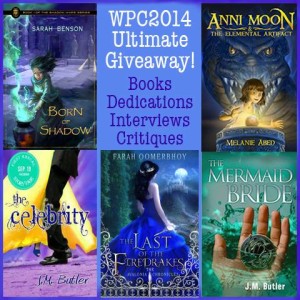 There's books from our members plus critiques, shoutouts, and swag.
The Celebrity
At the start of the day, I had the privilege of hosting my own little booth for The Celebrity. I have a bad habit of speaking of that story almost disparagingly, but that's not because I don't love it. I do. It's just that it was such a divergence from my usual writing that it really challenged me, and I'm not confident I told a good story. I did the best I could. But it was this story that really convinced me that writing good contemporary romance does take great skill. I won't get into this too much here because I think it deserves a post of its own.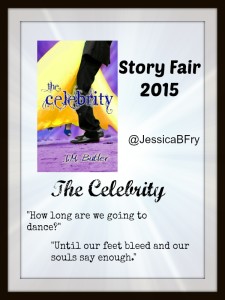 Reading the responses and seeing folks add my little romance to their shelves delighted me. It won't be the best romance they ever read, but if it helps them escape for a time and warms their hearts, I'll be happy.
It still has some additional edits before it gets officially released. On the plus side, the Story Fair forced me to get promotional materials prepared in advance. (Once Parnimo's Prize is done and Ragnarok Unravels, Little Scapegoat, The Celebrity, and Of Blood and Teeth and Magic are edited and published, I will be pushing hard on marketing. Up until then, Mermaid Bride will continue to float in the Amazon waters [though if anyone wants to write a review for it, it would be greatly appreciated].)
I'll be announcing my prize winners tomorrow. Keep your eyes open. You might be one of the lucky winners!
Brief Update on the Competition
Now as some of you may know, I was pouring heart and soul into finishing one of my romance paranormals or romance fantasies in time for Harlequin's So You Think You Can Write 2015. I'll go into more details on this tomorrow, but short summary: in two weeks, I wrote over 120,000 words, but I only got one book done. Blessed? Battle for the Lunar Realms is now complete. It will need to be edited, revised, and then professionally edited, but I have arrived at the competition.