Locked is now live!
I am so excited to share this because it is the first official release of the Tue-Rah stories. A prequel to The Tue-Rah Chronicles.
It is really happening.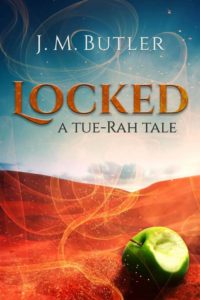 It has amazed me how quickly my readers fell in love with WroOth. As I have mentioned before (and likely will again), he is probably the dearest of my characters because he is the oldest. This is a character who has literally been with me since I was around Inale's age at the start of Identity Revealed, and he was created out of a need to express myself and all of my snarkiness as a child. Which there was a lot of. I was a smart aleck whose world was quite small with cruel outskirts. I had a lot to say and a deep love of dragons. So why not channel them into a middle-aged shapeshifter whose favorite form is a red dragon?
(Funny thing, originally WroOth [Giluf Wroth and then Wroth, my oh so subtle nod toward my own anger issues] was based off Smaug in an incredibly loose sense. Oddly he never had a love for gold or a hatred of dwarves but he did enjoy riddles and mindteasers, thus the appearance of the puzzle box.)
Thomas Williams described discovering characters as starting a fire and sitting down and waiting to see who comes to warm their hands by the firelight.
What a beautiful thought and image.
For me, it's never quite the same way, but I typically know who my characters are. It feels more like perpetually walking through a forest or a jungle. The terrain changes. Day fades and night comes. There is no warning about who I will find, and some characters skitter across the peripherals of my mind without sticking. And other times, they walk up, and they walk alongside me, and it is so easy to let them flow then into the pages. With most of the characters in my story, there is a point where I precisely remember them appearing and learn more of who they are.
Because WroOth was so deeply personal to me, I doubted that others would connect quite so well. It's a common fate that the deeply loved or personal characters are the ones whom audiences grow swiftly annoyed with and despise (and who knows! The same may yet happen, though I hope not). But to those of you who are WroOth fans, you were kind enough to encourage me and affirm your desire to read more about him and his past, present, and future.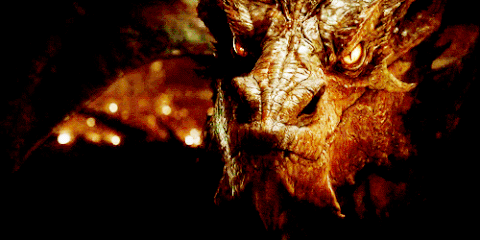 Of all the characters, I have received the most kind notes and greatest support for WroOth. And it is actually you, dear readers, who convinced me to release Locked and even gave me the idea to release it before the official release of Identity Revealed and Enemy Known.  (In fact, James was the one who convinced me to let WroOth play a much larger role in the primary series as in a rendition about five years ago, WroOth was trapped in his skinchanger form and unlike who he used to be or would become. So thank you for that, James, my dearest love.
And it makes me laugh because WroOth is a villain. Of sorts. But he connects somehow. I think it's because of his smiles and what he hides and the reality that inside he's so broken that the only thing that holds him together is his love for his family and his determination to somehow make it right. And over all that, he plasters a smile and finds the joke, even if he has to make it up himself.
It's with Mara that he finds some of his greatest happiness. They're both fractured people in a broken world, and their love story is one I delight in writing. There is a lot more to come for them and all that they experienced as well as the events in Tue-Rah Chronicles and beyond.
So if you'd like to pick up a copy of Locked, I'd greatly appreciate it, and if you would be so kind as to leave a review on Amazon, I'd appreciate that as well. No matter what though, I'll keep on writing. Thank you for reading.