One of the first steps to knowing a character is to discover the name. When Amelia first appeared in my stories, I was just a little girl. She started off as a young teen with only a few core traits: persistence, discipline, and imagination.
I knew so little about her except for that. Oh! And she was going to fight a dragon. A snarky dragon with a slick wit and shapeshifting abilities. He started out as Giluf (which lasted for a grand total of 2000 words, give or take a few) before he became WroOth, one of my favorite imaginary frenemies. But what to call my heroine?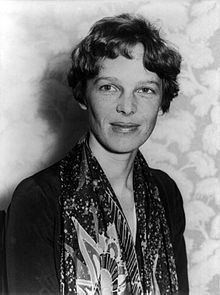 Well, as most young writers, I looked to the people I admired and sought out a name that "felt right." I can't explain it, but the name has to feel right for the character. That's why WroOth didn't remain Giluf. It just didn't sound right or work with his character.
About that time, I was reading every book I could get my hands on at the library, including biographies. I wish I could remember the book's title, but one of the biographies introduced me to an exceptional woman name Amelia Earhart.
Now hopefully you already know about this extraordinary woman. In addition to being one of the best and first lady pilots, she was also a writer and a pioneer. Best known for being the first woman to fly solo across the Atlantic, she received numerous awards and great recognition. And not all of her achievements were for being the first woman to do something. In some cases, she was the first person to accomplish it period such as her flight across the US with an autogyro. She had her enemies, to be certain. But, despite being generally shy, she didn't step away from controversial opinions and convicted stances.
Her words of wisdom weren't limited to flying. Let me share a couple of my favorite Amelia Earhart quotes with you:
Never interrupt anyone doing what you said couldn't be done.
The woman who can create her own job is the woman who will win fame and fortune.
The most effective way to do it is to do it.
Adventure is worthwhile in itself.
And a particular stunner here: Please know that I am aware of the hazards. I want to do it because I want to do it. Women must try to do things as men have tried. When they fail, their failure must be but a challenge to others.
Yes, even as an adult, Amelia Earhart's fearlessness in the face of failure is what most inspires me. I adored flying as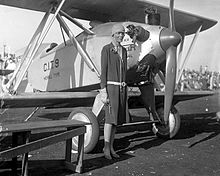 a child and still do. For a brief period, I even considered becoming a pilot myself (it coincided nicely with my plans to be an international super spy). But that fearlessness causes her to endure in my memory.  So much about her from that relentless choice to be fearless to her love of freedom to her dogged independence resonated with the kind of character I wanted my Amelia to be. The kind of woman, in many respects, I wanted to be.
There will always be incredible movers and shakers in history. Some seek it out and make it their quest. From reading various biographies and pieces about Amelia Earhart, I don't know that she intended to do anything as great as she did. She followed her passions and fought through the obstacles. It wasn't that she never felt fear but that she chose not to worry and chose not to let it drag her down. She did the things she did because she wanted to do them, not just because she was trying to change history necessarily. Her disappearance July 2, 1937 shook the world, and popular theories about her disappearance continue to abound.
At one time, I even considered including Amelia Earhart in Tue-Rah. Though it's not explicitly stated, Amelia Earhart is one of Amelia's heroes, and she was also an inspiration to Uncle Joe. In fact, it is partially in her honor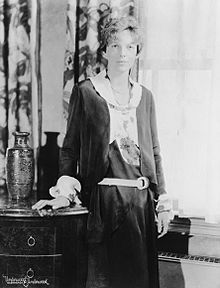 that Uncle Joe names Amelia that in the first place. However, my initial plans to incorporate the incredible Ms. Earhart have faded. Perhaps one day I will write about her. Her legacy lives on, and many other writers have attempted to tell her story. I don't want to dishonor her by doing it poorly. Perhaps one day.
Amelia Earhart was an exceptional person who left the world a great deal. Her efforts in aviation opened the skies to many women and inspired countless others. She has many great testaments to her abilities, her endurance, and her successes as well as tributes that come close to honoring her sufficiently. My own Amelia is a far smaller one, but she is a small nod and thanks to someone far more incredible. Happy birthday, Amelia Earhart.