Today's guest post is from a charming author I recently met. Here is her account of how she came up with the idea for her latest release, Armor of Aletheia. 
___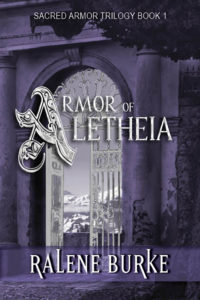 As a storyteller, stories are a part of my everyday life. New characters, new story ideas, new twists are constantly streaming through my brain. Some of them good, some of them notsomuch. It makes for some rather interesting conversations in my head.
My latest novel, Armor of Aletheia, came to me after a time of prayer and reflection. I had been trying to pinpoint that next "big idea" for a story in a time where I was still finding my voice as a writer. Thus far I hadn't written 2 novels in the same genre, flitting from YA contemporary to adult suspense to supernatural suspense…and I was feeling the pull to yet a whole new genre.
But I was worried too. Why could I not find my voice? I had written 3 novels so far, and I was still struggling. I felt like a 17-year-old being asked where they were going to college and what they were going to major in. So many choices–where did I fit in?
So, one day, in the middle of edits on my supernatural suspense, an idea niggled its way into my concentration. Randomly. The idea had nothing to do with anything I was writing, and it was a story in a whole new genre. A fantasy story based on the premise question: What if the armor of God (from Ephesians 6 in the Bible) were real? I immediately began penning the words to the opening scene (which would later become the beginning of Chapter 2). And thus began my journey into an allegorical fantasy where an orphaned princess is charged with retrieving a sacred armor in order to destroy an ancient evil that is infecting her world.
The story wasn't all rainbows and unicorns from there. (Sorry, unicorn-lovers, actually there are no unicorns in this story, but you can check out Bellanok on Amazon! Cause I love unicorns too.) Armor of Aletheia would be the novel that would land me both an agent and a publisher, but it would take me the better part of 3 years to bring it into the light. Major personal/family transitions would end up eating a lot of my writing time. We moved twice, my husband was medically discharged from the army (and went through major life changes because of it), and we began to officially homeschool.
As it turns out, I cannot write when I am stressed. Emotional is one thing, but stress is a different monster when it comes to my body. Not only does it block my creativity, but it's affects on my body physically have ranged from asthma attacks to migraines. I am still learning how to manage stress, and it still gets to me. Learning to give things that are not in my control over to God is a constant struggle for this Type-A, list-making, mama of 3.
But, at long last, I began to see the fruit of my labors. My critique partners and others who read the story enjoyed it. Editors were showing some mild interest. Then, at long last, I landed an agent who loved the story as much as I did. With her guidance, I pitched to Elk Lake Publishing at Realm Makers one year, and we signed a contract 3 months later. Granted, some personal/family medical issues would prolong the release of said book by a year.
Finally, earlier this month, I got to hold Armor of Aletheia in my hands! And also send if off into the world to be a fantasy adventure for all. *sniff sniff* I'm such a proud book mama. If you enjoy fantasy with a touch of romance, I hope you'll take a chance on this amazing adventure. Even more, I hope you'll enjoy the journey as much as I did. Grab your copy here.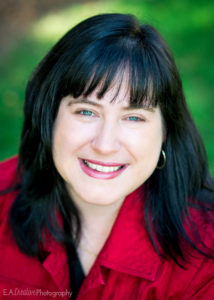 About the Author
Whether she's wielding a fantasy writer's pen, a social media wand, or a freelance editor's sword, Ralene Burke always has her head in some dreamer's world. And her goal is to help everyone SHINE BEYOND their circumstances! Her novels, Bellanok and Armor of Aletheia are available on Amazon.
When her head's not in the publishing world, she is wife to a veteran and homeschooling mama to their three kids. Her Pinterest board would have you believe she is a master chef, excellent seamstress, and all around crafty diva. If she only had the time . . .
You can also find her on Facebook, Instagram, Twitter, or at her website.